If you love crochet, I'm sure you have run into
futuregirl's
beautiful craft blog.
I remember drooling over her crochet handbags for such a long time.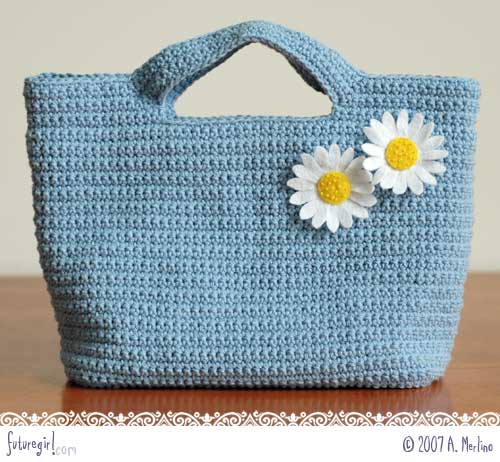 This beauty is one of her designs. Isn't it gorgeous?
I saw one of her bags in 2007 and decided I could make one. After some fidgeting, I realized- I couldn't make the dang thing lie flat on the bottom like hers did. I hid it in my craft closet next to my other failed crochet attempts.
Fast forward to 2009. I was browsing all my blogs and I found that she is generously posting the pattern for the aforementioned tote bag!!
It's called the
starling bag
, and it's wonderful.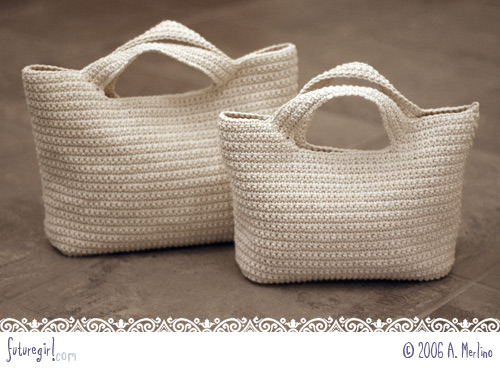 Check out her awesome crochet tutorials and tons of other goodies!